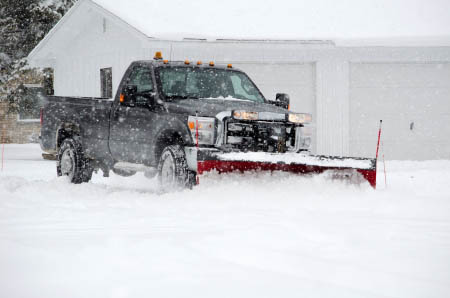 At Ryback Landscaping, we know keeping your property looking its best is still important in the winter. When the snow starts flying and the piles start growing, you need great snow removal services to make sure a snowstorm will not keep your family from enjoying the scenic beauty of a Garden State winter.
For more than 25 years, Ryback Landscaping has shaped the scenery in Bridgewater, New Jersey and beyond with beautiful landscaping. Making sure a landscape is clear of heavy snow is an important way to protect that landscape and make it last for years to come. Regardless of the size of your driveway, we have the tools and experience to remove your snow quickly and efficiently.
Ryback Landscaping is a fully insured, year-round landscaping service that keeps your home in great shape in any season. For more information and a free estimate, contact us by phone or fill out our online form and set up your Snow Plowing services today!