Does it sometimes feel like your lawn is too much to keep up with? Do you feel like you need help with maintaining your landscaping? We can help!
Ryback Landscaping LLC is the leading provider of lawn maintenance and landscaping services in Washington, NJ. Our dedicated team has been servicing Hunterdon and Warren County lawns for more than 35 years, always ensuring impeccable results.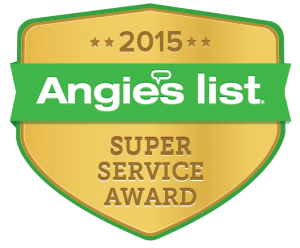 Lawn Maintenance in Washington, NJ
At Ryback Landscaping, we believe in giving your lawn the attention and care it deserves. With the use of our state-of-the-art lawn care equipment, our seasoned crews will make sure that your yard stands out from the rest.
Our team of 15 professionals offers a wealth of knowledge and design sense, making us the perfect fit for every project. Whether you require routine care or a complete makeover, our tailored services are designed to fit your exact needs. We offer spring and fall cleanups, lawn care, landscape designs, and installations, allowing you to enjoy your outdoor space all year round.
Full-Service Landscaper in Washington, NJ
Ryback Landscaping LLC is not just about maintaining lawns – we are also a full-service landscaping company, offering services to both residential and commercial customers. Our award-winning team, honored with Angie's List Super Service Award for 2012, 2014, and 2015, can handle hardscaping and retaining wall projects, transforming ordinary outdoor spaces into extraordinary landscapes. Our team is here to walk you through the entire process, from your initial idea to enjoyment stage.
Call Ryback Landscaping for Your Lawn Care Needs
For a landscape that reflects your vision and complements your home, call our office at 908-574-5650 for a free estimate. We're ready to assist you, no matter how big or small the job. With our strong commitment to quality and customer satisfaction, we're here to make sure you love your lawn.
With Ryback Landscaping LLC, experience the joy of a well-maintained lawn and a beautiful landscape in Washington, NJ. Join the many satisfied customers who have trusted us to deliver the lawn and landscape of their dreams.