Ryback Landscaping delivers beautiful landscaping design services for lawns, gardens, pools and many more. Since 1985 owner Grey Ryback and his experienced team have built, polished and maintained landscapes of all types, with a wide array of specialized services to suit any setting or budget.
From new creations to scheduled maintenance, Ryback Landscaping makes every outdoor environment healthy and beautiful. If you are looking for a completely new setting with a personal touch, Ryback Landscaping provides pool and patio design in Bridgewater, NJ, as well as complete installation of water elements, lighting, grass, gardens and fences.  To keep your landscape beautiful each year, Ryback Landscaping provides comprehensive scheduled and seasonal maintenance, including trimming, weeding, fertilizing, aeration, raking and more.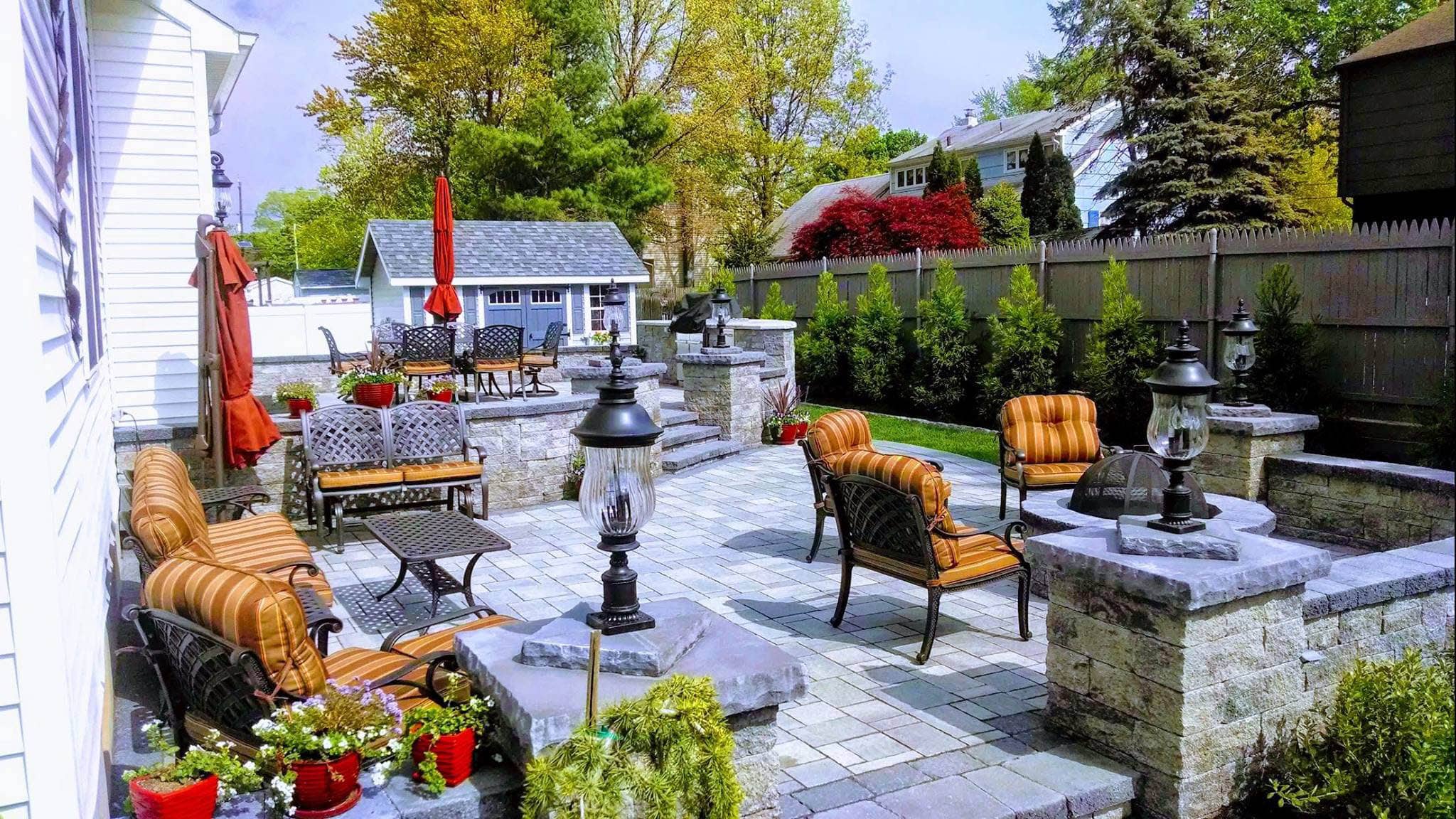 Ryback Landscaping is fully insured and provides trusted service to every location. The team leaves every site immaculate and designed to your specifications. View a breakdown of some of our additional services to see just what Ryback Landscaping can do for you. Call to get a free estimate and go over your vision for a beautiful landscape!
Our Services Include:
Free Estimates
No two projects are the same. We don't believe in one price fits all, because we won't skimp on your service. We provide accurate, realistic, and reasonable estimates.
Landscaping & Pool Designs
Let us design your next pool or back patio, maybe some low voltage lighting. We will handle the complete job from start to finish. Just sit back and watch the magic.
Full Service Maintenance Contractor
We offer weekly lawn maintenance cutting, weeding and all your planting needs. We will take care of your lawn and shrubs as if they were our own. We offer weekly cutting and trimming, pruning and shrub trimming.
Shrub Trimming & Pruning
We professionally trim and shape, offered weekly.
Lawn Installation
We will professionally install a lush lawn for you. We ensure the correct seed for your climate. We also repair drought or insect damaged lawns with our slit or gill seeding process. We also provide sod installation.
Pond & Water Gardens
Offering installation and maintenance of both.
F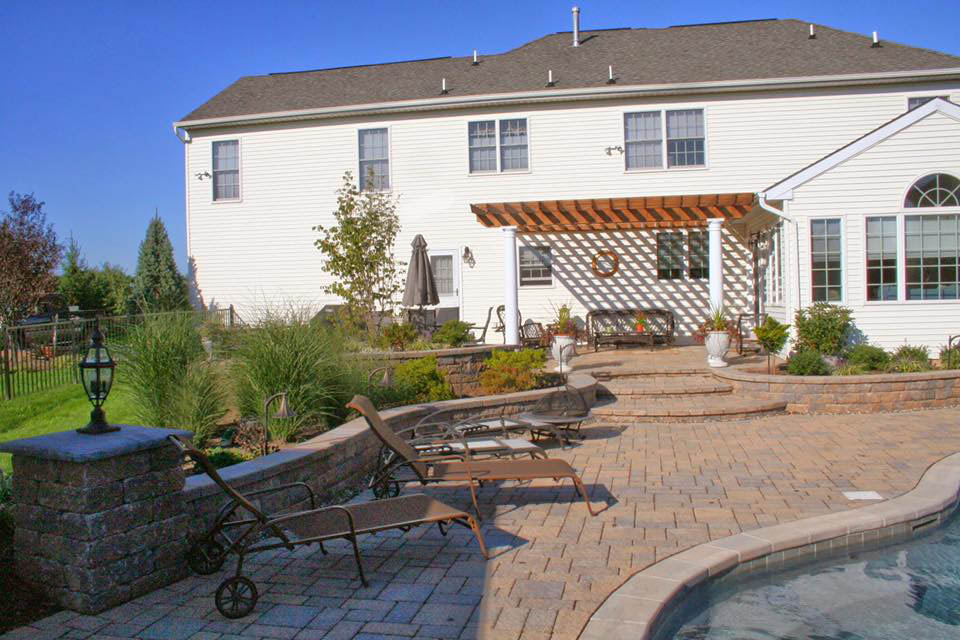 ence Installation
We install all types of Aluminum and wood fencing.
Night Lighting
We Design, install and maintain all low voltage lighting for your home or business. We are a certified Kichler installer.
Spring & Fall Clean Up
Hate raking leaves or hauling debris? Leave it to us. Reasonable rates!
Mulching
We offer a wide variety of mulches from your typical hardwood mulch to the new rubberized mulch. We will make your yard look spectacular.
Aeration
We can help your landscaping look beautiful by aerating your soil so that water can reach the root. Great around trees!
When it comes to creating beautiful, immaculate landscapes, there is no company with more passion and experience than Ryback Landscaping. Since 1985 owner Greg Ryback has gained the knowledge necessary to complete any and all projects – your imagination holds the limit for what we can accomplish for you.
As a fully insured company, we have built our reputation on not only our stunning portfolio of work, but our professional demeanor. Each site is left completely spotless; you'll never have to worry about clean up.
We are pleased to provide landscaping and firewood for Flemington, New Jersey and its surrounding areas. View a breakdown of some of our additional services on this page to see just what we can do for you. Feel free to contact us for an estimate or to go over your visions. Then sit back, relax and watch them come to life!